A little less than a year ago I published an article about Google Project Sunroof, what it means to off grid hams, and general observations about the initiative and its implications. You can read the original article here.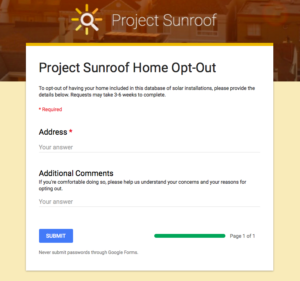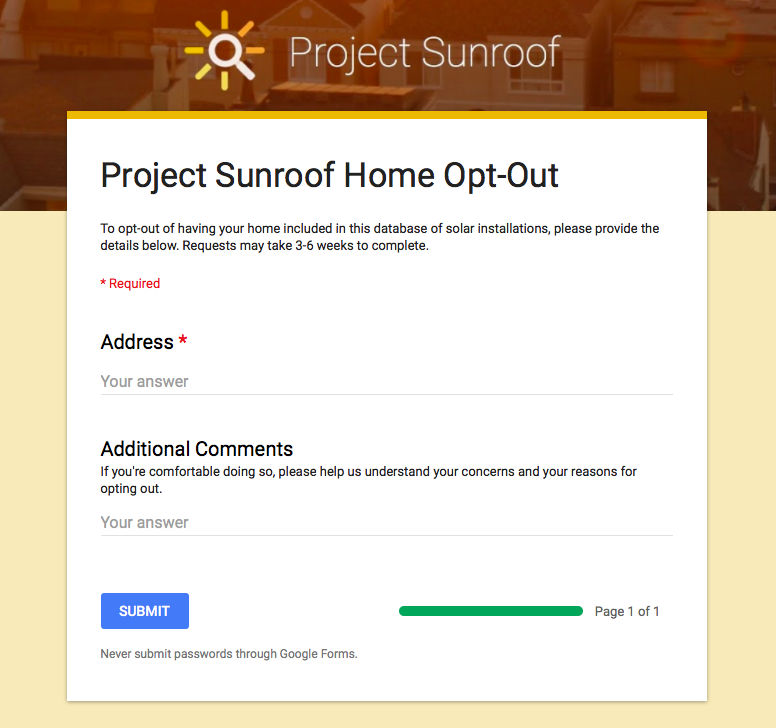 At the time I could find no way to remove oneself from Google Project Sunroof. Since a majority of the country was not yet indexed it did not really matter, to most of us anyway. Now Google has vastly expanded the system. My home address was not included last year, now it it is. I know the data is old because it takes into account a tree I cut down nearly two years ago. Still, it's obvious that that Google Project Sunroof has made quite a bit of progress with increasing the geographical coverage.
Off Grid Ham regular reader Brad was thoughtful enough to send in a tip on how to opt out of Project Sunroof. The exact click-by-click instructions he gave did not work for me on my Mac or on Windows (I did not see the links/icons he described). After looking all over to try and replicate his findings, I gave up. I don't know…maybe Google is already onto me!
Luckily, Brad included a direct link to the opt out page and that did indeed work:
Click here to go directly to the Google Project Sunroof opt out page.
It takes several weeks for the change to take effect, and it's not clear exactly what information will be suppressed. In my original article about Google Project Sunroof I expressed deep concern for privacy, especially those who live in less populated areas or whose solar panels cannot be seen from the road. With Google's well-deserved reputation for being intrusive, those concerns are constantly rising.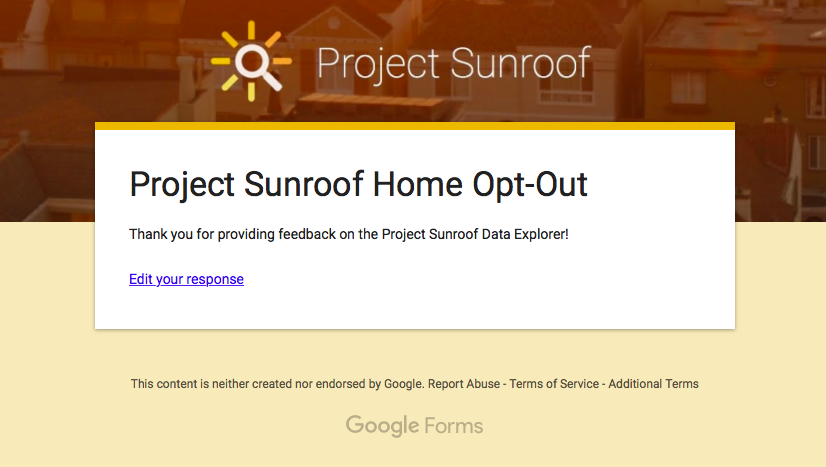 It's accurate to say there is no such thing as real privacy anymore. The easy way is to use that truism as an excuse not to even try. We all have to make our own decisions; I choose to not roll over and freely give it away. I have serious doubts about Google's sincerity in using our personal data in an ethical manner, and their willingness to let people opt out. If you google "project sunroof opt out" you will not get a straight answer.
Special thanks to Off Grid Ham reader Brad for taking the time to pass this information along. As always, I encourage readers to send in questions, comments, and ideas. Many of the articles you see here are a direct product of reader input.