What was supposed to be a minor one-click update late in the evening on February 15 ended up completely crashing Off Grid Ham. Not only was the entire website offline, I could not even log into the admin page to un-do the upgrade or figure out what happened. Everything was dark. Everything.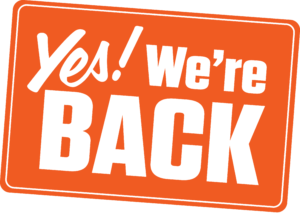 After three days of frantic phone calls & emails to my web hosting company, Go Daddy, Off Grid Ham came back on line early in the morning on February 19 and I again had full access to the administrative functions. It was a nerve-wracking experience but I did learn some valuable lessons.
Off Grid Ham is no longer an obscure low-traffic blog where I don't have to be very concerned about website management & security. Although OGH was not hacked (this time), security vulnerabilities that I had known about but didn't take seriously had to be addressed before Go Daddy could restore the website to a working state. That made the recovery process take longer.
I was also too casual about site backups. I was in the habit of backing up OGH to my laptop every few months. It turns out this is not adequate and probably would not have saved me in the event of a total loss of data.
It did not come cheap or easy, but both of these issues have been properly fixed. As an added bonus, pages should now load faster for readers outside the United States.
All of this is a testament to the success of Off Grid Ham. The bigger it gets, the more cognizant I need to be about website integrity.
The article I intended to post last weekend will be bumped out to this weekend February 23. I'm also thinking about expanding into social media as a secondary way to connect with readers. I don't want to say too much about that right now because I haven't made any final decisions yet.
A special thanks to the folks at Go Daddy. They are not the cheapest, but their responsiveness and commitment are the difference between them and the $1.99/month webhost places. You really do get what you pay for!
Most Off Grid Ham readers do not visit this site every day, so it's likely very few of you noticed. For those who did, thanks for missing me! I hope the upgrades and enhanced security will keep us chugging along trouble free for a long time.
We'll see you off the grid!